This store requires javascript to be enabled for some features to work correctly.
FROM OUR STORE TO YOU
MEET THE TEAM
We are so happy you're here and are looking forward to serving you! At Jewelry Lady we are BIG on customer service. If you were referred to or would like to work with a specific jeweler, please book an appointment with them under our "Book an Appt" tab. Each one of our Jewelers schedules are different and we don't want you to miss them! Thank you so much!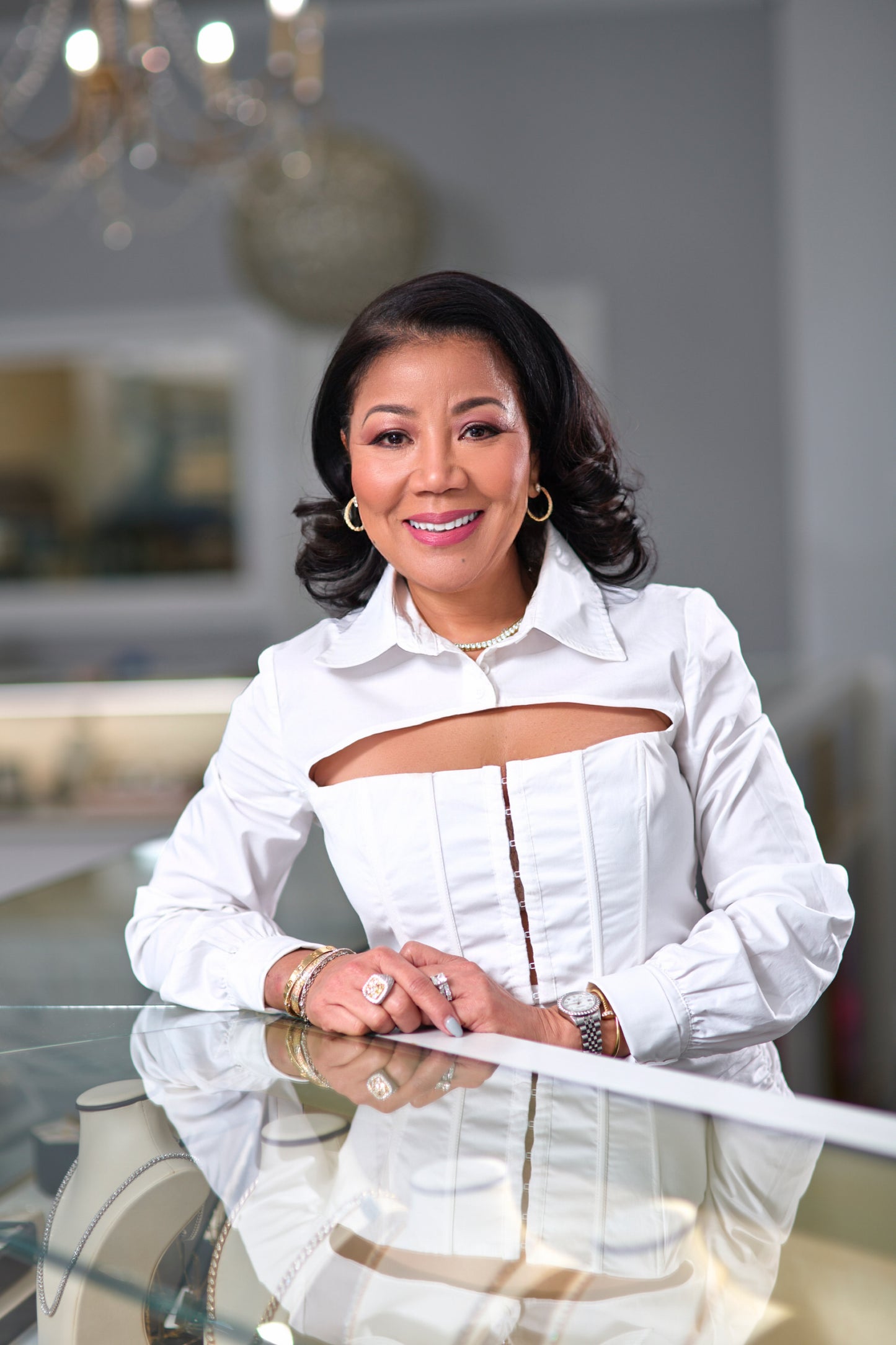 Founder & CEO
Joann Carter
Joann Carter established the Jewelry Lady in 1995 as a family owned business. She began her career selling her jewelry at local beauty and barber shops, which is how she received her name, The Jewelry Lady. Joan focuses on providing outstanding customer service, exceptional pricing and high quality fine jewelry with a personal touch.Later in 2005, she created her store front in Indianapolis and named it, The Jewelry Lady. Family is extremely important to her, so she kept her business within the family. She received help from her sisters and began to teach her daughters about the jewelry business.Joan has grown the Jewelry Lady into the top custom design jewelry business in Indianapolis! Her affordable custom options give everyone with any budget their own personal jewelry!Since Joan focuses on competitive prices for her customers, her and Ashley travel to various jewelry conventions to hand pick her items! She wants the best diamonds for her customers along with the best prices!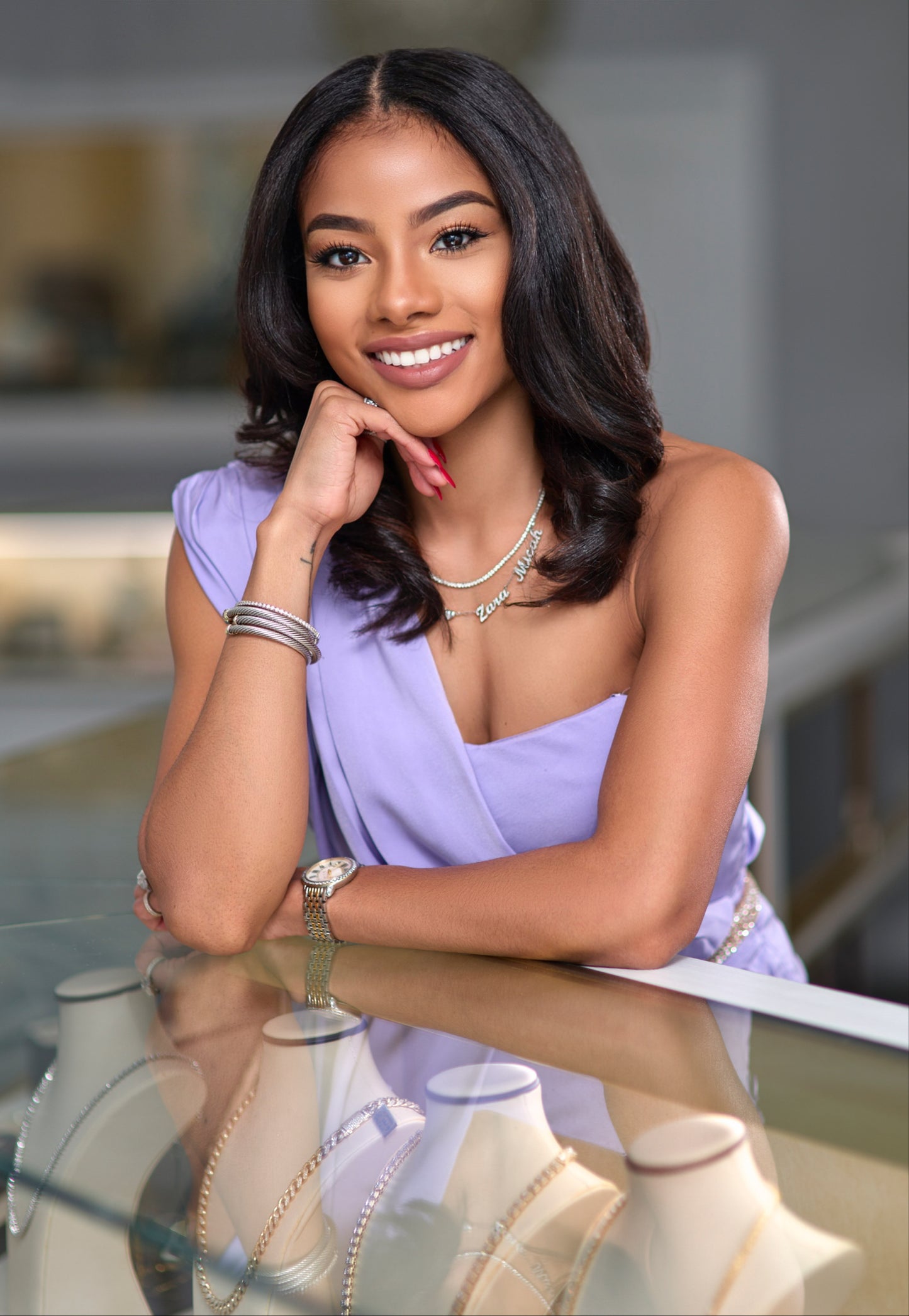 General Manager / Custom Jewelry designer
Ashley Perryman
Ashley found her love for jewelry in grade school. Upon high school graduation she attended Purdue University to purse a degree in business management and marketing. After graduating in 2013 she decided to take her talents full time at Jewelry Lady while pursuing her Graduate Gemologist degree. Ashley enjoys creating and designing jewelry, making her own imprint on the jewelry industry. Her love for interacting with people, attention to detail and love for unique, meaningful designs is her key to success. She is passionate about her craft and goes the extra mile to meet your jewelry needs EVERYTIME.
Favorite Diamond Shape - Marquise & Modified Hexagon
What piece of jewelry do you ALWAYS have on?- EARRINGS. I switch them up but I always have to have them on AND my bangles, I can't take them off!
Sales Associate
Chauncy Brandon
With a passion for illustration and fashion arts, Chauncy came to us early in 2022 by way of Atlanta. Graduated from Morehouse with BA in Business and Economics, Chauncy spent 10 years in hospitality and event planning with a special focus in client relationship management. When the need to create beautiful tangible art could no longer  be denied, Chauncy uprooted his family and migrated to Indianapolis to officially join the Jewelry Lady Family!
Favorite Diamond Shape- Emerald
What piece of jewelry do you always have on? - One of my watches!